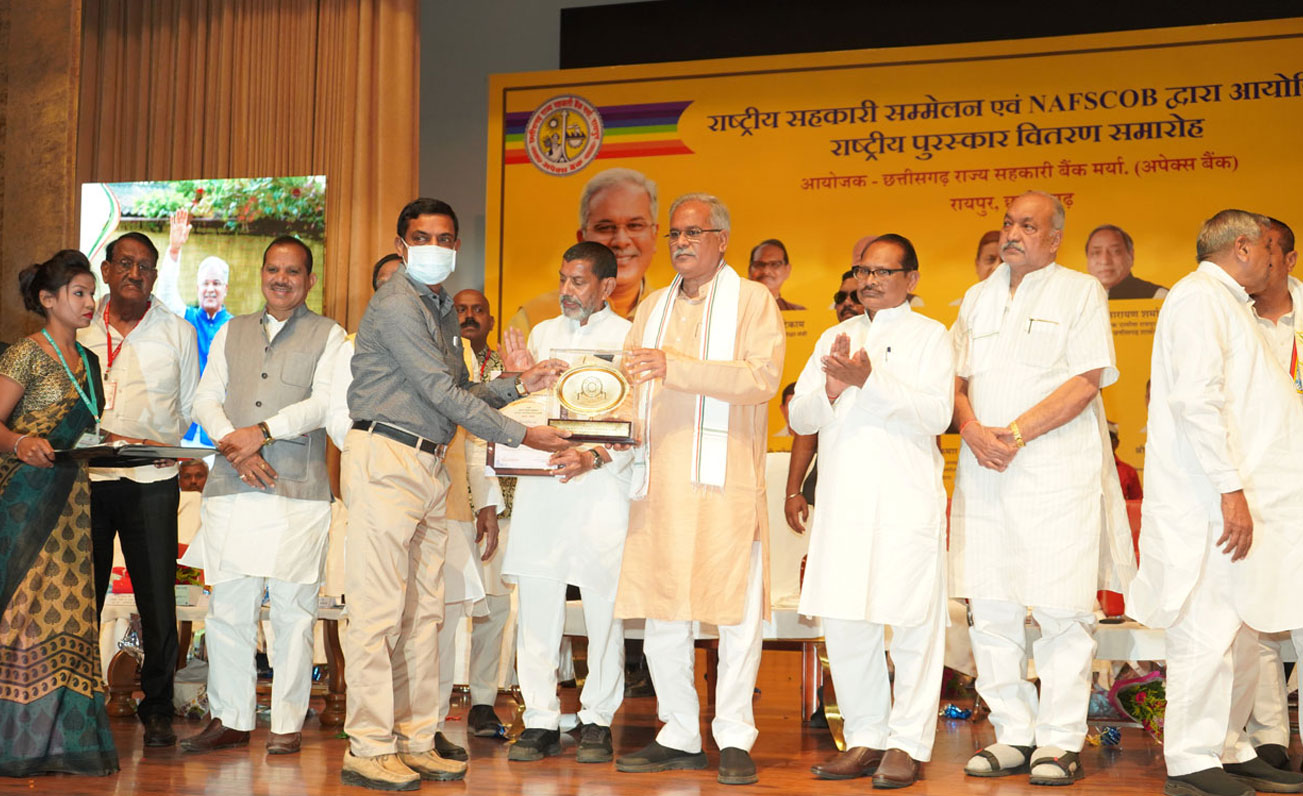 Kerala Bank receives NAFSCOB National Award
Kerala Bank has received the first place at the national level in the National Federation of State Co-operative Banks (NAFSCOB) Award for Outstanding Performance in the Co-operative Banking Sector.
Instead of the three tier system that existed in the co-operative sector, the people and the farmers, Kerala is a state which has successfully implemented the dual system with the objective of providing better banking services.
Democracy skills, resource mobilization and development, success in bringing banking services to the maximum beneficiaries, improved recovery methods, debt relief, improvement in financial literacy, adherence to prudence and guidance, excellence in profitability, management expertise and information technology are considered national excellence.
On 2022 April 25, at a function in Raur, Chhattisgarh, Sri.C.K. Sunil Chandran the General Manager of the State Co-operative Bank received the award from Chhattisgarh Chief Minister Sudesh Bagel.