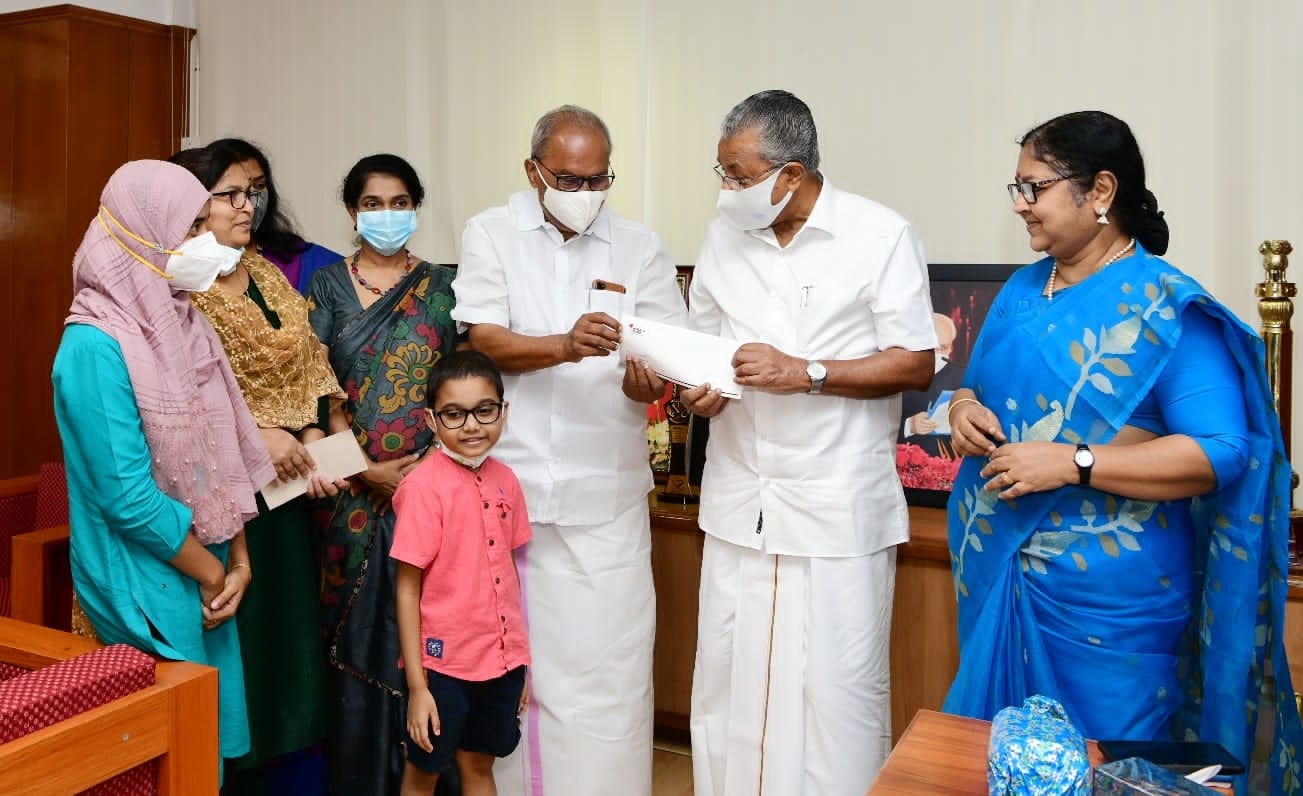 Kerala Bank supports V Care
Coming under the Department of Social Justice The V Care Security Mission has been providing financial assistance of up to Rs. 15 lakh for major treatments such as kidney, liver and bone marrow transplants.
Kerala Bank has provided Rs 5 lakh as advertising share to create awareness among the public about the VCare scheme and to ensure greater participation in fund raising.
On 12th May 2022, Kerala Bank President Shri.Gopi Kottamurikkal handed over the cheque to the Honourable Chief Minister of Kerala Shri Pinarayi Vijayan. Minister of Higher Education and Social Justice Smt. R. Bindu were present at the function.